DPF Warning Light?
We get you back on the road
Your Diesel Particulate Filter (DPF) reduces harmful pollution. But it gets clogged and stops the engine working properly. If you see a warning light, call us.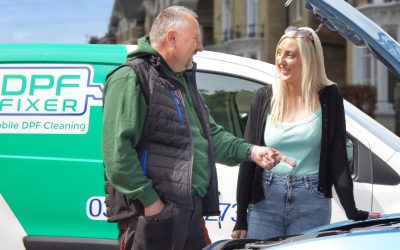 No need for a garage visit - we come to you
A DPF warning light means soot is blocking the filter. Your engine may go into 'limp-home' mode. Power and efficiency will be sharply reduced.
Our engineer brings special equipment to remove the blockage and regenerate the DPF so you can resume normal driving.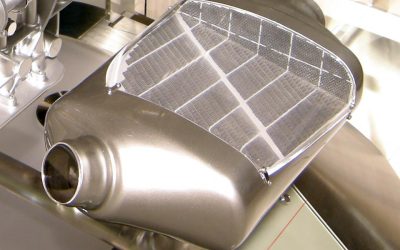 A new DPF unit is expensive. It's a waste when cleaning will fully restore operation. We have specialist equipment to break down the blockage and get your filter working again.
Once clean, we trigger your engine's inbuilt "regeneration" procedure to restore healthy operation. Your car will be fine and you can drive on.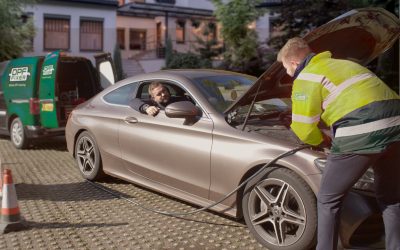 Many garages want to replace your DPF with a new unit, or send it to a cleaning company. In both cases you will lose use of your car while you wait for the garage to carry out removal and re-fitting.
There's no need. Our solution is effective, but much cheaper. It is carried out on the spot, wherever you are.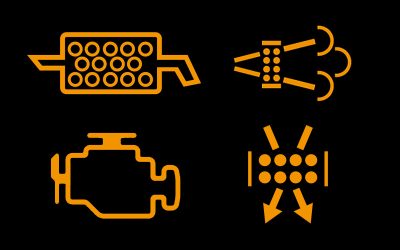 The first you'll know about DPF failure is an engine warning light. Your car will probably go into 'limp-home' mode.
We come to you and carry out the full cleaning/regeneration procedure – without removing anything from your car. It takes about an hour. The cost is only a fraction of a DPF replacement.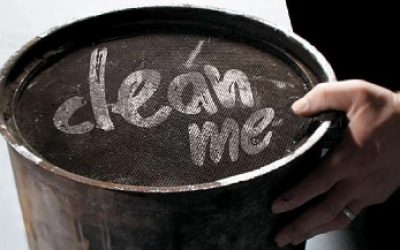 Don't replace it - clean and regenerate
Once the cleaning is complete, our technician resets your engine management system to clear the warning light and restore normal driving.
Many owners report the service improves engine performance and economy. It's done within an hour.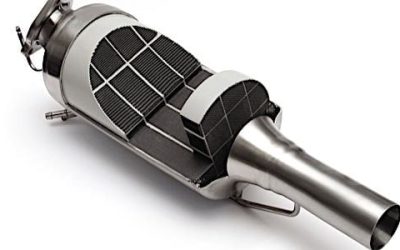 DPFs collect the soot produced by your diesel engine. They often get full and fail after a while.
Our mobile service cleans and regenerates the unit on the spot, to restore full operation. It gets your engine working properly.
A new DPF is expensive. Restoration saves you big garage bills.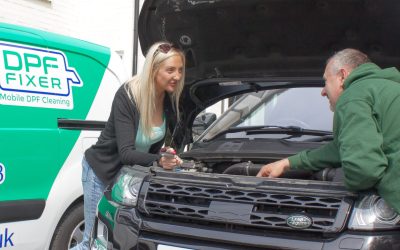 Book a visit for stress-free handling
Our mobile units come to you wherever you are. The job usually takes 2-3 hours.
Our engineer will also advise you on how to use your engine's inbuilt management system to help keep the DPF clean in the future.

Click on the call button below for immediate attention.
Our phone lines are open from 8am to 6pm, 7 days a week. Give us a call on 0333 366 1273.
To get in touch with us out of hours, please fill in the Contact Form below, and we'll get back to you as soon as possible6